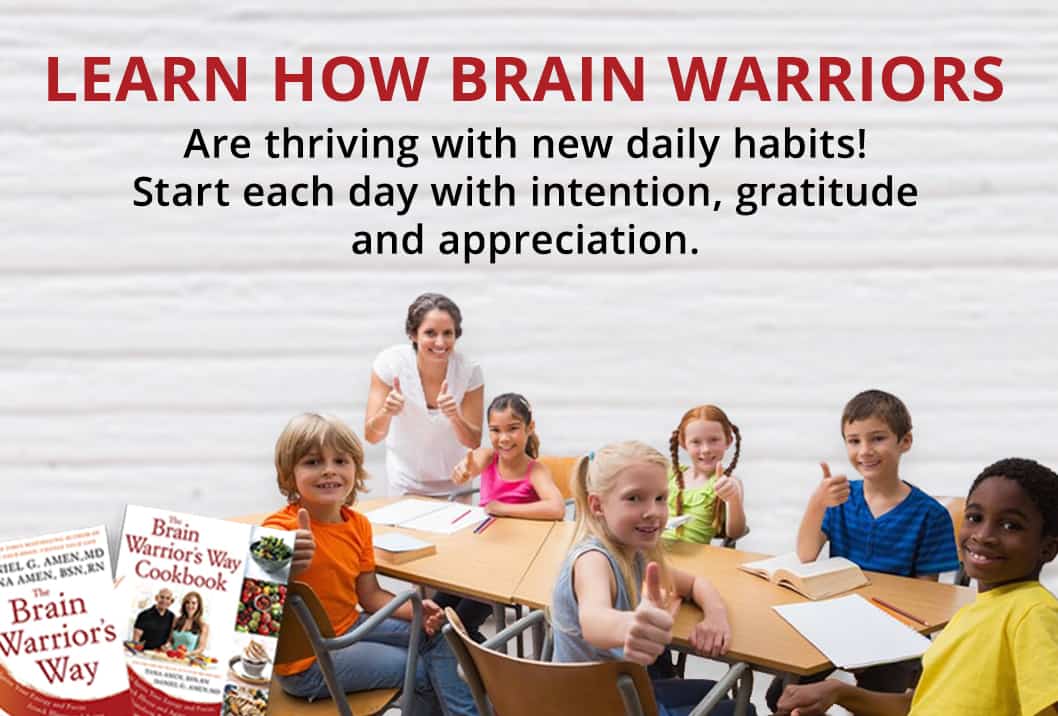 "WITH A LITTLE HELP FROM MY FRIENDS"
Research shows that friends, along with family and colleagues can improve your odds of better health and longevity by 50%. Join thousands of Brain Warriors throughout the world in their journey to improve memory, focus, energy, weight and mood. Play your part in this community by sharing your success which will encourage other Brain Warriors who may be struggling in their journey. As Brain Warriors we each have to fight every day to maintain our health, but you can become victorious!
Join Our Brain Warrior Tribe!
Get access to Personal Blog Topics, Health Tips, Recipes, and Invitations to Exclusive Events!
Plus you'll receive a special gift!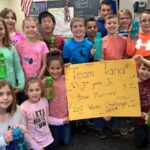 Amazing what doing one little healthy habit a day can turn into! So PROUD of these junior brain warriors doing what they are calling 'Tana's water challenge' (vs pop and juice). Their amazing teacher Amy got them water bottles to drink water out of instead of juice or other sugary drinks. They are charting their… Read more "Junior Brain Warriors"
SHARE YOUR STORY. HELP OTHER BRAIN WARRIORS!
Journey back to health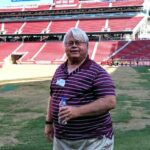 I just listened to the thyroid episode. My journey back to health took over two years, starting with a GP who told me that losing weight would solve my depression and extreme lack of energy and stamina. Ultimately a cardiologist discovered that I had a goiter squeezing my superior vena cava and other things in my throat and growing into my chest. A great surgeon removed the goiter and put me on T4. I was ultimately referred to an endocrinologist who added 5 ug of T3. He bumped it up to 10 ug which helped me feel a bit better, but I was still low on energy and I was becoming unsteady on my feet with other issues such as brain fog and incontinence which I didn't know were related. A radiologist reading an MRI found that I had normal pressure hydrocepelus. A shunt was installed in my head and resolved all three symptoms – wet, wobbly and wacky. I ended up with a prescription for 25 ug of T3, which I take 5 ug every 3 hours or so to keep me from having a very specific headache in the right front of my head. Also it took some iron supplements to fix a severe headache that started the day of the shunt installation. This whole journey took over two years to resolve. I have recovered enough that last weekend I did over 4 miles of the Bay to Breakers race.
I feel excited about living
I switched from the regular brain and body to the power max starting last Saturday. Wow!!! What a difference!!! I have been able to actually do a full body workout along with my 10,000 Fitbit steps. My mood and energy has bumped up a few notches, and I feel excited about living. Oh yes, and my sleep has even improved too.
Much less "falling off the wagon"
Have been keeping a food accountability chart. Many more positive days than negative. What constitutes a negative day has changed as well . Much less "falling off the wagon".
I am very excited and thankful
Thank you both for your hard work and informative classes. You have taught me many new ways to eat, cook, live, give and so much more. Today the scale said 165! That is 45 lbs since the beginning of class. I still have a long way to go, but you have started me well on this journey. I am very excited and thankful.
I just love the transformation
Eating meals more regularly and including healthy snacks to take with me when I walk out the door for work. Feeling good about being able to pass on to others what I have been privileged to learn in the Brain Warrior class. Thank you ever so much for this opportunity. Each day i just keep feeling better : ), I definitely feel more energized, motivated and keep feeling positive. Staying well hydrated with alkaline drinks. Eating really well with more added good fats. I noticed how the other day a discussion i was in could have turned out with a negative outcome…instead my brain in the moment said "how can i make this a positive win for us both…it was great : ) Generally getting a lot more conscious with how i am thinking and responding. I just love the transformation that is happening in my life, it just keeps reminding me what's possible. Bless you both for your amazing, commitment to us all. You both truly are making a "world of difference" you are awesome : )
Expect improvement and strengthening
Have suffered from chronic fatigue for 7 years and this week is my most stressful of the year. I did have some setbacks but was able to work and create on the computer which I haven't been able to do for some time! I involved others in tasks I was unable to do, and had opportunities to share about the BWW! The best victory is "being content with what I have", in other words, focusing on what I can do and enjoying and being thankful for it, and releasing what I am unable to do, yet. I am a warrior and expect improvement and strengthening. "I can do all things through Christ who gives me strength."
I am a Brain Warrior
I am a Brain Warrior. I am 54 yrs old. I am so grateful for the BWW program. It has helped me tremendously. I started at 175 pounds and now I am 143 lbs. My cholesterol was 211 now its 135.
Sharper, more productive, happier, and motivated
My fasting blood sugar was 100 now its 90. With your brain supplements my mind is so clear and focused. I can tell the difference before I started the BWW class and now. I am cognitively sharper, more productive, happier, and motivated. I haven't felt like this in years. I am so very grateful to you for making this available.
The Ants come and go
The Ants come and go but don't bother me nearly as much as before and I can talk myself out of them rather fast. Thanks for showing me the way to a better brain and a happier life for me and my family.
My doctor was amazed
I went for my annual check up and my doctor was amazed at the improvement in my bloodwork numbers. I had an appointment at about 3pm and she said I was the first person she had seen today with a normal BMI.
More and more of a sheepdog
Others have sought me out to be their comfort! It feels good to know that others see it, feel it, want it. I continue to become more and more of a sheepdog. It is very interesting when I go to the grocery store. There are whole sections of the store I don't even go through any more, because they no longer apply to my life. At the checkout stand there is always a variety of junk food there to tempt people on the way out. It's funny that my eyes see the candy bars, but I am not tempted to eat them, because they register in my head as non-food items. It's like looking at a candy bar, but it registers in my head is if it were tape or razor blades or something. I am not tempted to on a whim buy tape or razor blades and run home a sneak eat them in the closet. It's the same way with the checkout stand junk food now. My brain is beginning to see them as non-food items. The candy no longer calls my name! Mr. Snickers and I are officially divorced!!! Yay!!
Thank you Tana
I will keep on digging at the BWW and kill those ANTS cover them up with all the positive's in my life that I need to live for. Thank you Tana, you inspire me ! thank Dr. A, I learned a lot about FTD from your classes.
Thanks so much
Thanks so much for all the information and giving so freely of your time, energy, and expertise to help so many people!
I am joyful
I am joyful about weight loss and adding clothes back into rotation that didn't fit before BWW. Our small group met last night and had a meal. The menu changed, but I didn't know until we got there. So, I had the salad and homemade dressing we took as nothing else fit with my new life. Next time, I'll eat ahead of time.
Our bodies are changing
I wanted to share that this week someone brought cookies to choir and neither of us were the least bit interested in them. And the other night someone offered dessert to my husband but he was almost turned off by the thought. Our bodies are changing. 🙂
Oh my gosh! I AM a Brain Warrior!
I realize now that so many of the things you've taught us are now part of my regular routine and my mindset. My cabinets only have good for us foods. My comfort food recipes have changed. Even things like the sayings you two say keep popping into my head at certain times— The other day during a discussion with my grandson I said, "Are you a sheep or a sheep dog?" It just came right out of my mouth without even thinking! A friend was complaining about loving some such food, she eats it but it bothers her. I said to her, "Why would you eat something that doesn't love you back?" Oh my gosh! I AM a Brain Warrior!
Changing the world one Brain at a time
Have loved every one of the sessions, learned heaps and am able to share so many of the things I have with my workmates and friends, We are changing the world one Brain at a time.
Invaluable
All the detailed information you are providing is invaluable. You are both so gracious, and brilliant of course!