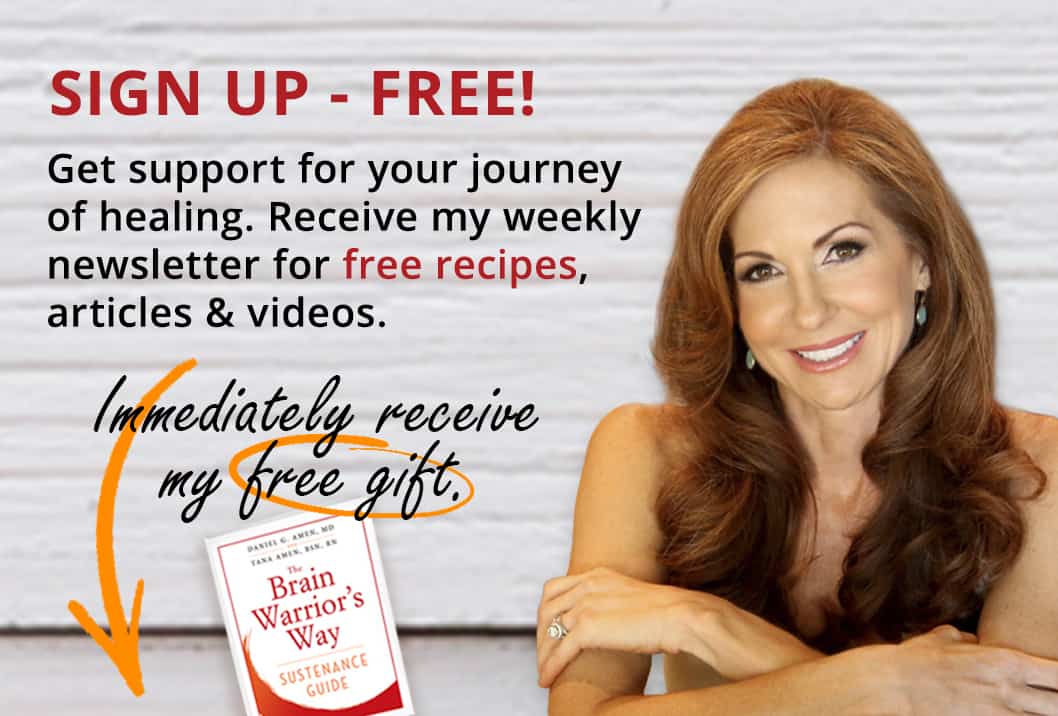 Join Our Brain Warrior Tribe!
FREE ... Instant Gift, Health Tips and Recipes!
Plus you'll get free support for your journey of healing through my weekly newsletter.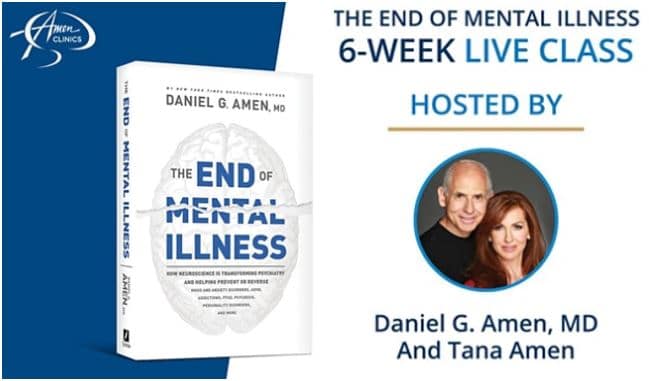 Register today so you can join Dr. Amen and Tana Amen for:
The End Of Mental Illness : FREE 6 Week Brain Health Revolution Challenge.  Over $22,000 In Prizes!
Daniel Amen, MD and Tana Amen will be interacting with you LIVE via YouTube and answering your brain health questions! Plus: Day-by-day exercises to improve your mood, memory & overall health.
A completely new way to think about and treat brain health/mental health issues, such as anxiety, depression, bipolar disorders, attention deficit disorder/attention deficit hyperactivity disorder (ADD/ADHD), addictions, obsessive-compulsive disorder (OCD), post-traumatic stress disorder (PTSD), schizophrenia, and even personality disorders. It is based on a very simple premise: Get your brain right, and your mind will follow.
When::
Tuesday, January 21st from 5-6 PM PST
Tuesday, January 28th from 5-6 PM PST
Tuesday, February 4th from 5-6 PM PST
Tuesday, February 11th from 5-6 PM PST
Tuesday, February 18th from 5-6 PM PST
Tuesday, February 25th from 5-6 PM PST
Where:  Any device that can stream video