Tana Amen, BSN, RN is a New York Times bestselling-author, health and fitness expert, Vice-President of Amen Clinics—the world's leader in brain health, mentor, motivational speaker, and former neurosurgical ICU trauma nurse. By providing science-based guidance along with her authentic, no-holds-barred approach, Tana has won the hearts of millions with her simple, yet effective, strategies to help people win the fight for a strong mind, body, and spirit. Her latest book, The Relentless Courage of a Scared Child: How Persistence, Grit, and Faith Created a Reluctant Healer, provides great inspiration and encouragement to others who have suffered through trauma. Tana holds a second-degree black belt in Kenpo Karate and a black belt in Tae Kwon Do. Above all else, Tana treasures her marriage to Dr. Daniel Amen, their children, grandchildren, and the meaningful time they spend together.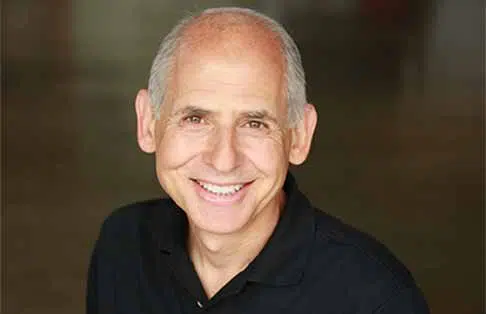 Dr. Amen is one of America's leading psychiatrists and brain health experts. He has authored or coauthored 80 professional articles and more than 40 books, including New York Times mega-bestseller Change Your Brain, Change Your Life. He has appeared on numerous television shows including Dr. Phil, Larry King, Dr. Oz, The Doctors, and The View.

Click here to find out more information.
"By almost any measure, Dr. Amen is the most popular psychiatrist in America."
_Washington Post

At Amen Clinics, we specialize in an innovative brain-body approach to diagnosis and treatment planning for a wide array of emotional, behavioral, learning, cognitive, and weight issues for children, teenagers, and adults. Click here for more information.

Amen University is an online learning experience that offers access to content produced by Daniel G. Amen, MD, and carefully selected experts to bring you information centered around brain health and wellness. You'll find courses about a variety of topics in the mental health field - from calming anxiety to improving your sleep, memory, focus and life. Click here for more information.

At BrainMD, we've dedicated our careers to helping people feel better by creating extensively researched and tested, natural products that optimize the brain health and balance the body. Click here to find out more information. Click here for more information.


The Change Your Brain Foundation is dedicated to ending mental illness by creating a revolution in brain health. Established in 2008 by Daniel Amen MD, the foundation supports cutting-edge brain-imaging research, brain health educational programs, and funding for treatment for people in need. Click here for more information.