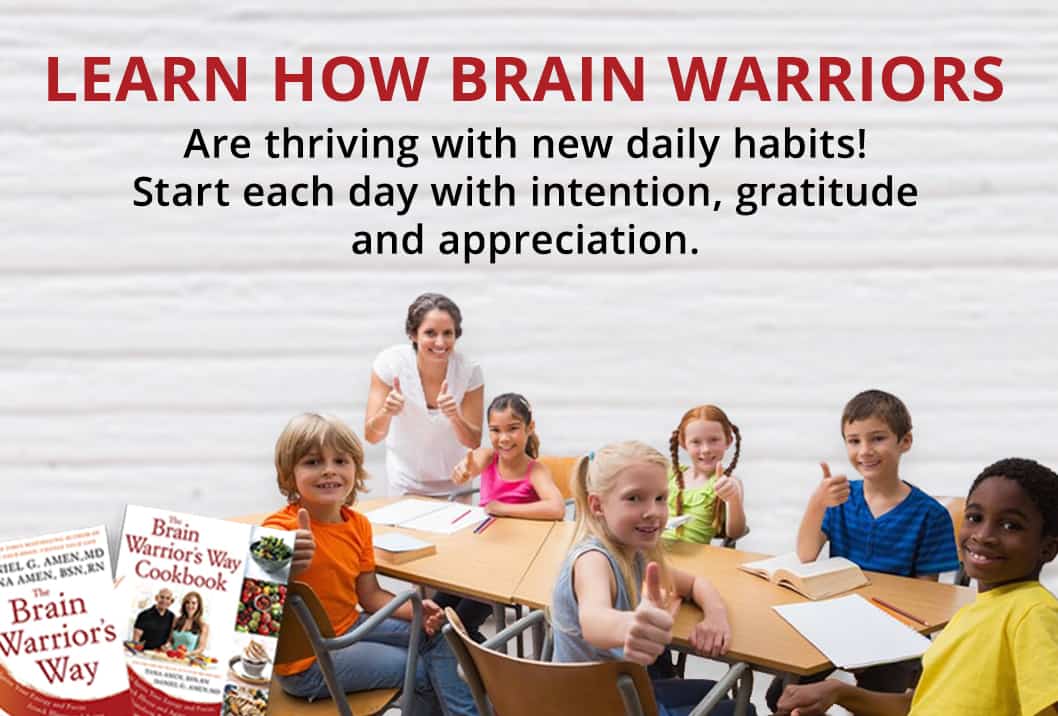 "WITH A LITTLE HELP FROM MY FRIENDS"
Research shows that friends, along with family and colleagues can improve your odds of better health and longevity by 50%. Join thousands of Brain Warriors throughout the world in their journey to improve memory, focus, energy, weight and mood. Play your part in this community by sharing your success which will encourage other Brain Warriors who may be struggling in their journey. As Brain Warriors we each have to fight every day to maintain our health, but you can become victorious!
Join Our Brain Warrior Tribe!
Get access to Personal Blog Topics, Health Tips, Recipes, and Invitations to Exclusive Events!
Plus you'll receive a special gift!
I made Tana's chips and I had other veggies and thought I'd put on roast 425. Well doesn't take but 15 min or burn and found probably 350 45 min better. Oh well didn't copy recipe n thought this would work. Well don't go sit down. All in all they all turned out except for… Read more "Chips"
SHARE YOUR STORY. HELP OTHER BRAIN WARRIORS!
Chips
I made Tana's chips and I had other veggies and thought I'd put on roast 425. Well doesn't take but 15 min or burn and found probably 350 45 min better. Oh well didn't copy recipe n thought this would work. Well don't go sit down. All in all they all turned out except for tray on bottom but after seeing that I turned down oven. I expect high temps ok if on top rack maybe. Oh my goodness these are awesome. I think I might of used too much oil so go by Tana's exactly and play with from there. The nacho cheese she makes I'll do later . Love love love that too. All her different ways. I'd like to have a cookbook with all her recipes ; but then again I love she reminds us of some in an email n shares online. I have to just remember little is good. I'll Texas cooking was always big and once a week fried always.
Dear Tana
Last year i was a diabetic, had high blood pressure and high cholesterol, anxiety, depression and stomach issues. I was only 57 yrs old. After following your meal plan and continue eating as per your recipes and following everything i learned from your books, in less than a year, I reversed all. I was taking 2000 mg of Metformin, today I take none. the only medicine I take is Losartan very low dosis. Thank you for sharing your knowledge and good advise.
I love your posts
I recently found out about you and your husband. I love following your social media posts and your podcast. My goal for the new year is to get my 16 year old and 14 year old to eat well. They won't touch vegetables or fruit, which I know is pretty common, but they won't eat meat either. All they eat is crap- bad carbs! They are athletes and my son especially, is feeling that his body needs more. Cooking doesn't come naturally to me, which may sound strange, but I'm not great about putting meals together. I have a weird mental block in the kitchen. Its my worst trait as a mom. When I make basic healthy meals that I like, they say it's gross and won't try it. I don't know how to make healthy meals that my kids will like. You have inspired me with all of your recipe posts. Could you possibly give me a few ideas of simple, healthy, kid friendly meals (that are easy to make) to get me started?
Valentine ideas and inspired by Tana's recipe
I made Tana's chocolates and turned into hearts and making again for church ; n using different toppings , peppermint, coconut flakes , nuts and such. I also will make her Keto pancakes and waffle recipe for hearts with coconut whip topping. Yummmmm. I'm going to help a church by decorating refreshments area and table in lobby
I have classic and over focused ADD
When I got scanned at Amen clinic, we found I have classic and over focused ADD. No wonder diet change, chiropractic, exercise and supplements help me so much. Helps me fulfill God's call and purpose for my life as a counselor – not only did I get through school successfully, but I used to not be able to focus at all. Now I can focus for a two hour session with a client. Brain and memory power boost and neurolink plus my vitamin and fish oil work wonders. I tried for years to fulfill my purpose to help others by being a counselor, but I literally couldn't do it until I got serious about brain health.
A healthy diet is doable at any budget.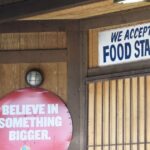 For anyone who may be thinking they can't afford to eat healthy, the year I started this health journey in 2008 I lost 100 pounds I did it on food stamps. When I cut all the junk out, eating organic was cheaper as long as I shopped at Costco, Grocery outlet or other cheap stores that sell organic. 11 years later I still do it only now I'm cutting out coconut sugar and honey and going with Stevia or erithrytol. This past winter when I was underemployed, even the local salvation army food bank had a lot of organic vegetables, fruit and meat that helped me out. If you tell a food bank you are on a special diet like no gluten or dairy, they will often times try to work with that. I survived that underemployed time on food bank and grocery outlet and still are organic. A healthy diet is doable at any budget. Just have to get creative.
Trouble Falling Asleep – Solved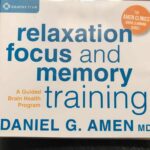 I just received this CD yesterday "relaxation, focus and memory training" I'm going to listen 30 minutes every nite in hoping I can regain some of my memory. I have a hard time relaxing but before the CD was over guess what I fell asleep last nite. When I woke up the Sony player was still on. It is going to be a habit Every nite,❣️
Gluten Sensitive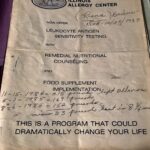 In 1984 I weighed 215 pounds. I was in a bad relationship & miserable. Food helped me get through the day. Wow, was I wrong. I went to Illinois Allergy Center & got tested and wow, I was allergic to Wheat, Barley, Rye, tobacco & several other foods. I worked as manager in a Restaurant you could cut smoke with a knife & I was sick every nite I went home. Couldn't wait to jump in the shower & get the smoke off me and no one smoked in our house. I left Illinois & went to Florida got a job and did exactly what the director at the Allergy Center suggested. I lost 63 pounds in 8 3/4 months got down to 152 where I am now. If you are allergic to wheat or suspect it, get a blood test and it can change your life to lose weight, & be healthier and much happier. I'm now using my new cookbook "the Brain warrior's way cookbook". I have a few more hurdles but listening to all of DrAmen & Tana's tapes I'll get through it as I'm positive I will. Thank you Tana & DrAmen for trying to make us all healthy.💕💕
The Brain Warrior's Way Cookbook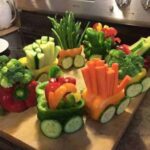 I just in the mail received "The Brain Warrior's Way Cookbook" and OMG I should have gotten it sooner. It is so big and nice and so many great recipes. No wonder Dr. Amen is in such good health with the way Tana fixes his food. Thank you, I love the book already.👍👍💖💖💖
Sustained a concussion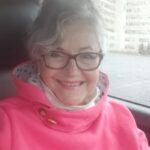 Dear Tana, On July 27, 2018 I had a wicked fall and sustained a concussion. Living in a rural area with limited medical care I was at first diagnosed at the hospital as having a mental breakdown. Once the concussion was diagnosed I began the long process of getting appropriate care. As the fall was at work my care was more complicated by the tangle of Workman's Comp. At 62 yo with multiple degrees I often couldn't talk, my thinking was confused, my temperament a roller coaster, I couldn't read, forgot how to keep myself clean and suffered from relentless headaches – and had no real care to turn to. Here's what I had – you and your husband. I had been in your first Brain Warriors class and have read every book of yours and your husband's. With help I retook the tests in Change Your Brain Change Your life. I developed a daily routine based on the results. I dedicated my diet to the Brain Warriors diet. I watched every episode you, your husband, and you and your husband together did on concussions. It's 7 months later, I'm just now getting variety of tests, and an initial treatment plan may come together. At my last meeting with the concussion doctor he reminded my husband and I how very hurt I was/am in multiple areas and that it would be at least a year before I felt significantly better. Based on all the damage the testing is now showing, I wonder how much worse I would have been had I not employed your graphic guidance. While I still struggle with reading I can write. My headaches are blistering but can be remedied without medication. Thank you from the bottom of my brain stem for all the work you do.
I built my post concussion list based on your science: 1. No sugar 2. No processed foods 3. Limited dairy – locally made cream, yogurt 4. Created a library of wonderful memories; a special gallery on my phone of favorite pictures that I looked a at after meditating and many times a day (wow could I ever feel the dopamine flood my system) 4. Kill the ants. Concussions lead to depression and anxiety so I needed to stop those negative voices. Used the process in David Burns Feeling Good to keep track. 5. Listened to Baroque music a lot, and after a bit classic jazz. 6. Meditation to bring down headache pain. I don't have access to EEG so I did Binaural meditation and focused breathing on the damaged part of my brain. Also, Guided meditation to view a positive future…I used yours. The one visualizing a goal and I used my One Page Miracle. 7. Consistant exercise- walking.
It took just one guided meditation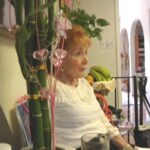 You cannot know how you have helped us in the past few days — my 90 year old Mother is healing from the flu and conventional (20th Century) medicine.  And while in the past, I have tried to introduce her to meditation with no success; now it is most essential for her high blood pressure and general health and sense of well being. However, she comes from the "Greatest Generation" and meditation seemed so alien to her way of thinking.  But it took just one guided meditation by you to bring Mommy into a lovely comfort zone!  Her blood pressure readings are wonderful after a session with you and I really believe that she will stick with your guided program. I thank you for this from the bottom of my heart!! I hope as many people as possible follow your meditation series (we love the meditation on forgiveness and kindness). I have a picture of my beloved mother in a meditative mood.  Thank you for all you do — you make a tremendous difference in the lives of others. With respect and admiration.
Your shredded Brussels sprouts recipe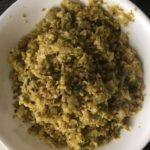 They loved it.  They wanted to know what was in it.  I told them cabbage so they would eat it.  After they demolished it I told them that it was Brussels sprouts.  They both don't like Brussels sprouts.  So it was another way to get in another vegetable.  I love it.  Thank you so much for all you do.
I have listened to a lot of your podcasts and have enjoyed them immensely. I got your cookbook from the library and have tried several recipes which both my son and husband thought they would not like from the description.  I chose several I thought they might try. They have not been disappointed yet. I have never felt so successful with anyone's cookbook. I will be purchasing your cookbook soon. Thank you for making healthy food so delicious. I am forever grateful. You are such an inspiration. Thank you!
Literally changed my life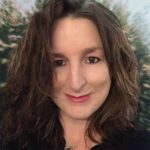 Tana, I can't begin to tell you how much you and Daniel have literally changed my life. I've always been an overachiever, but I also struggle with depression and sometimes I just act like a complete recluse. After listening to your podcast religiously, trying to catch up to the current ones in 2018, it occurred to me that I might suffer from ADD.
This never once occurred to me because I didn't have the classic symptoms you think of when you think of ADD. Nevertheless, I visited my physician, and he was able to determine that I likely did have a form of ADD. He gave me a trial run of Adderall, and my life is forever changed. My impulse control is vastly improved, I was able to land my dream job, and everything is just so much clearer.
Perhaps the most significant impact on my life is my ability to accept the former instances of abuse in my life and deal with them; understanding how they affect my current life, which is pretty perfect, has been so powerful. Your story and how you overcame so much gave me the courage to address my past. More importantly, it has given me the warrior mentality. I want to be a warrior for not only my brain, but for my heart, my soul, my family, and all those that I care for.
You and Daniel have inspired me to be a better person and for that I am forever grateful. I intend on visiting one of your clinics in 2019, most likely the Atlanta location and I am so excited to learn about my brain. I am certain there will be finding that explain even more about my life so far.
I thank God for leading me to your podcast, and to you and Daniel; you both are such a blessing in my life and I thank you for the work that you do.
I am one of the thousands
I am one of the thousands or more who so appreciate your Podcast.  Thank you for sharing so openly about your health challenges and anxiety issues.  It does give hope and incentive to make healthy choices.  I deal with anxiety, too.
Also, I think you and Dr. Amen are modeling a beautiful and healthy relationship.  You both have your different ways of thinking and feeling, yet there is so much love.
Just wanted to thank you, you're helping me so much.  When there are too many ANTS in my head, I listen to Dr. Amen to put a sane voice in my head.  I also had the similar Catholic upbringing so can really relate.  Thanks!!
ANTI AGING DIET from TANA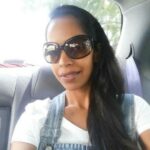 ANTI AGING DIET – Dear beautiful Tana, You are beautiful inside out and your iridescence glows from within. Thank you for all your food menu recipes that are so generous and loving, there is so much love put into it. I have been following them since I was 16 years young and people assume I am 20 years young. It is such a blessing to hear this when you are 41 years old. I thank you so much for being a continuous motivating stimulus in my life to continue eating healthy. I hope all people who walk into your life are blessed with your iridescent light. Hugs, Ayesha
Thank you for sharing your story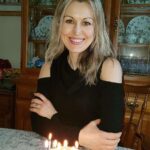 Thank you for sharing your story and teaching what you have learnt on how to transform your mind and body. Over my life i have experienced stomach issues, been thru hormone issues, overcame bulimia and dealt with depression/ anxiety. I am now 34 yrs old and finally now have confidence that I can live life with a sound mind, healthy body and be a positive example for my family.
Thank you to you and your husband for sharing and caring. I believe that God used you to help steer me and educate me create a lifestyle that maintains optimal health 🙂 I may never meet you in person, but you have impacted my life.
Junior Brain Warriors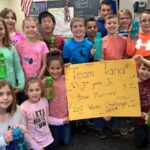 Amazing what doing one little healthy habit a day can turn into! So PROUD of these junior brain warriors doing what they are calling 'Tana's water challenge' (vs pop and juice). Their amazing teacher Amy got them water bottles to drink water out of instead of juice or other sugary drinks. They are charting their water intake for 2 weeks and saying no to chocolate milk and juice.
Keep it up Junior Brain Warriors!!!! #BrainWarriorStrong #Proud