Valentine's Day is a day to celebrate love…and chocolate!
It's no wonder we love the melt-in-your-mouth treat—munch on some dark chocolate and it can have some blissful brain-altering effects. Chocolate triggers the release of feel-good neurotransmitters that boost your mood, and it contains a compound called phenylethylamine that acts as a stimulant. It all adds up to making you (and your mate) feel warm and fuzzy.
Our passion for chocolate dates back centuries, and dozens of studies show the health benefits of dark chocolate in its natural form. The trouble is, all those heart-shaped boxes of commercial-made chocolates we typically see on Valentine's Day are highly processed and full of sugar and dairy, making this good-for-you substance not so good for you.
This Valentine's Day, fire up your passions with your special someone with this brain healthy chocolate brownie recipe.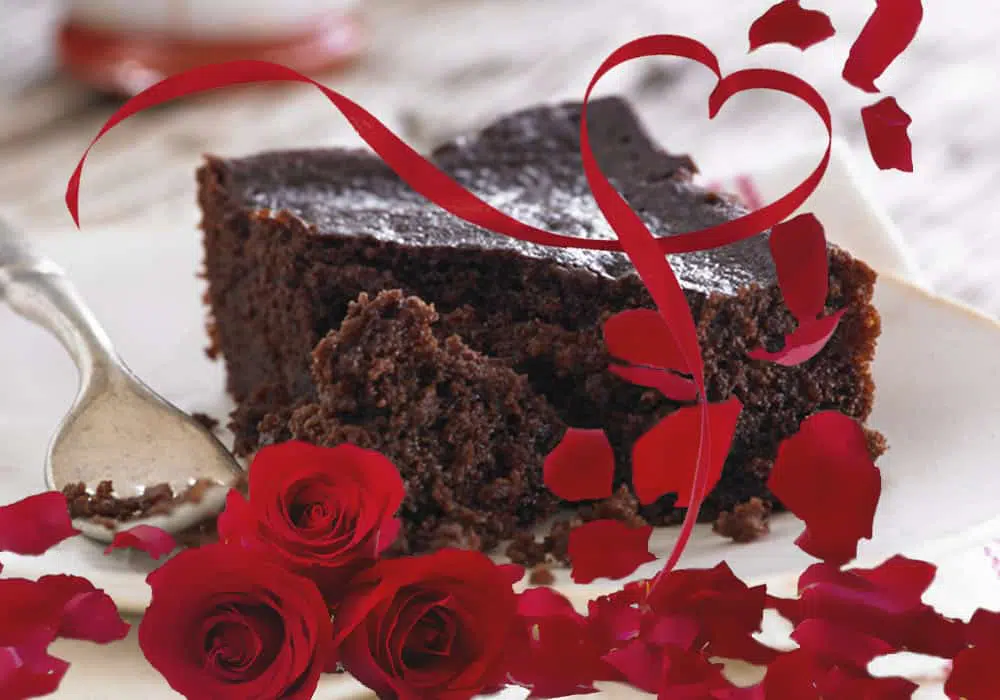 FUDGY BROWNIE BITES—TWO WAYS Serves 20
Ingredients
¼ cup coconut cream
3 ounces dark chocolate, sugar free and dairy free
¼ cup raw cacao
¼ cup coconut oil
1/3 cup coconut flour (almond meal works but can be crumblier and contains more oil)
¼ cup arrowroot
½ teaspoon baking soda
¼ cup macadamia nut oil, almond oil, or avocado oil
3 eggs
2 bananas, mashed (about ¾ cup) or ¾ cup organic canned pumpkin
1/3 cup erythritol and/or 2 to 4 tablespoons maple syrup
Optional: 1 teaspoon pure vanilla extract
Preparation
1. Preheat oven to 350 degrees F.
2. In a small saucepan over low heat, place coconut cream, chocolate (broken into pieces if it's a chocolate bar), cacao, and coconut oil. Stir frequently until ingredients are melted and thoroughly blended. Remove from heat.
3. In a medium-sized mixing bowl, place coconut flour, arrowroot, and baking soda. Blend together.
4. Add macadamia nut oil, eggs, and either mashed banana or canned pumpkin to ingredients.
5. Add chocolate mixture and erythritol or maple syrup to all other ingredients. Blend with a handheld electric mixer until wet and dry ingredients are thoroughly blended.
6. Spray a 9 x 11 baking dish with coconut oil or grease well. Pour brownie batter into pan evenly so there are no high spots.
7. Bake for 25 to 30 minutes depending on desired chewiness. Allow to cool before serving.
8 . Serve warm or at room temperature. The longer they cool, the more "brownie-like" they will be as the coconut oil sets. Store remaining brownies in an airtight container. Freeze leftovers within a couple of days.
Note: Refrigerate a can of coconut milk and skim the thicker cream off the top to get the coconut cream for this recipe.
Note: I often use erythritol in place of maple syrup to make these a very low-glycemic dessert. If you prefer a sweeter taste, or can't use erythritol, you may use maple syrup instead, or add a couple of tablespoons of maple syrup in addition to erythritol. They'll still be much healthier than traditional brownies!