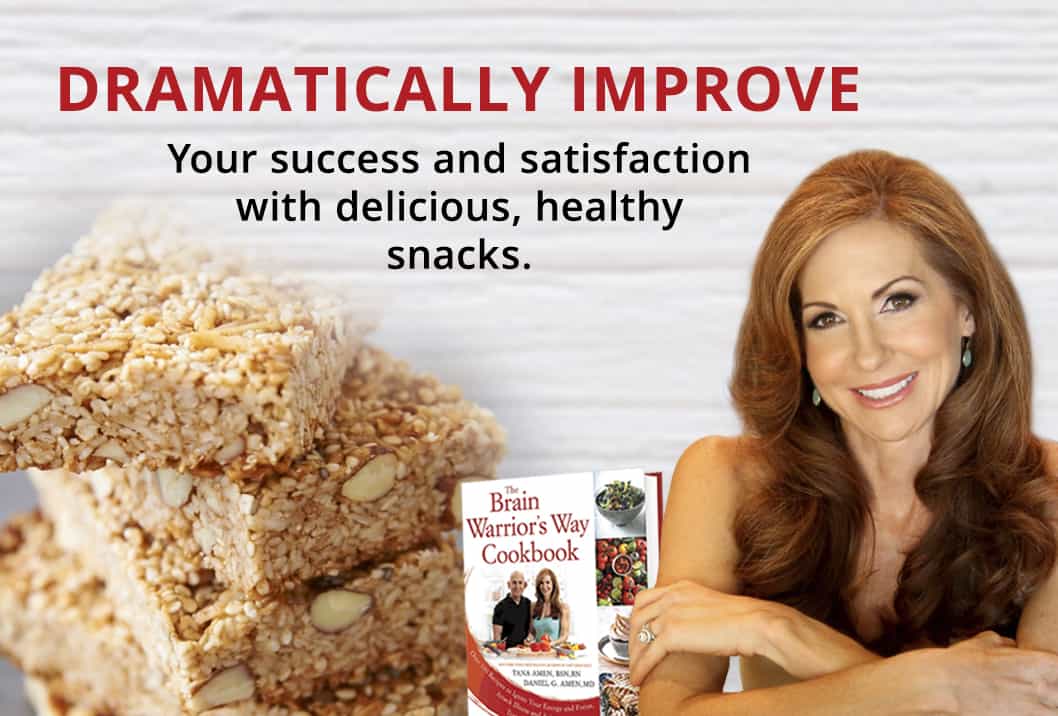 Join Our Brain Warrior Tribe!
Get access to Personal Blog Topics, Health Tips, Recipes, and Invitations to Exclusive Events!
Plus you'll receive a special gift!
TANA'S SNACK RECIPES - FOR BRAIN WARRIORS!
We don't want you to feel hungry. Have healthy snacks on hand everywhere you go so you can keep your blood sugar stable and increase your chances for success. Win the war for your health!