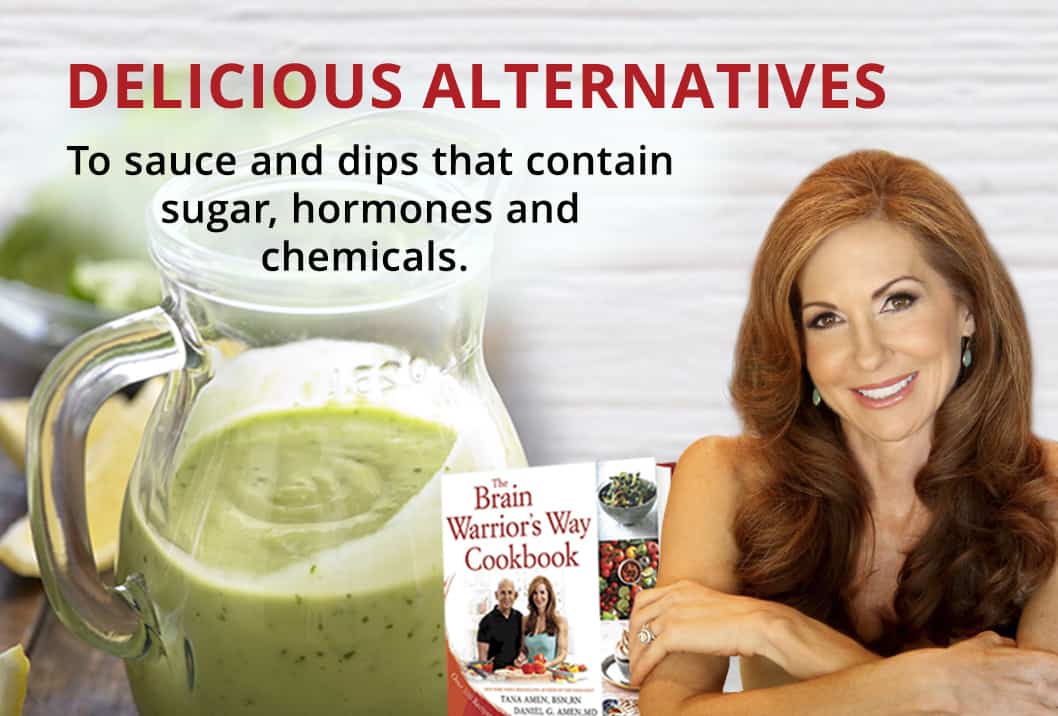 Join Our Brain Warrior Tribe!
Get access to Personal Blog Topics, Health Tips, Recipes, and Invitations to Exclusive Events!
Plus you'll receive a special gift!
SAUCE & DIP RECIPES FOR BRAIN WARRIORS!
When people come to our home for a meal they don't miss the heavy sauces. Every dish explodes with the flavor of fresh herbs and exotic spices, which help to minimize cravings for unhealthy sauces. Many are unaware that Gluten is a hidden ingredient in many sauces, as well as sugar, salt and artificial agents. With a little creativity your family will be enjoying delicious meals that help them feel great!