As you get older, your body's cells age too. Some of them become damaged and start releasing harmful chemicals like pro-inflammatory cytokines that speed the aging process and contribute to age-related diseases. They may even play a role in the development of Alzheimer's disease. These dysfunctional cells are known as senescent cells or "zombie cells" because they refuse to die. They just keep on pumping out that nasty stuff.
As a Warrior, you know you're in a fight for your health, and you can fight these zombie cells, too. Recent research from the University of Minnesota Medical School found that fisetin, a compound found in fruits and vegetables, reduces the level of zombie cells. For their study, they treated elderly mice with fisetin, which resulted in improved health, reduced age-related disease, and increased lifespan.
That's great for mice, but what about humans? The researchers took fat cells from humans and introduced the compound to see what would happen. Just like with the mice, they saw a reduction in zombie cells. Now, they're hoping to do a full-fledged study in humans.
In the meantime, you can fight age-related disease—and those zombie cells—by eating lots of fresh, organic fruits and vegetables. Make vegetables the "main course" at your meals and think of protein as the "side dish." If you're looking for inspiration for brain-healthy preparations, look at some of the free recipes on my website or in The Brain Warrior's Way Cookbook. One of my personal favorites is Super Recall Roasted Brussels Sprouts. Here's the recipe for you.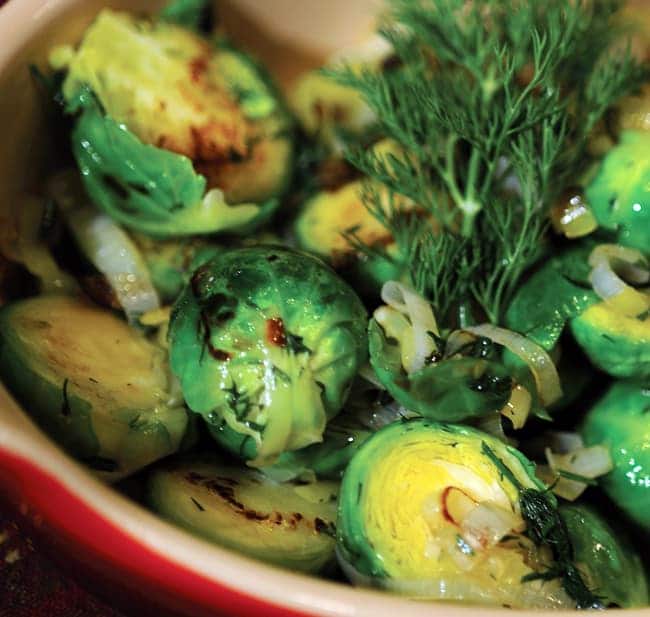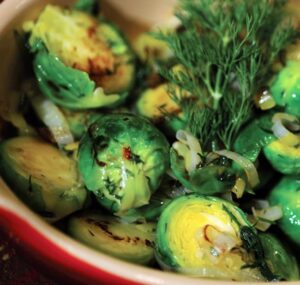 Ingredients
2 tablespoons coconut oil
2 leeks (cut in half lengthwise and then sliced, white parts only)
1 ½ pounds Brussels sprouts (halved)
Salt and pepper to taste
1 tablespoon fresh dill (chopped, or 1 teaspoon dried, optional)
Instructions
In a large skillet heat the coconut oil over medium heat.
Add leeks and sauté for 1 minute.
Add Brussels sprouts and cook for 5-8 minutes, or until nicely roasted outside and tender inside, stirring occasionally
Season with salt and pepper, as desired. Sprinkle with fresh dill if desired, and serve.
Recipe Notes
I love the flavor of this recipe. Brussels sprouts and other cruciferous vegetables are among the healthiest for you for many reasons, but getting people to eat them has always been a challenge.
If you've always avoided Brussels sprouts, give this recipe a try and it may turn you into a fan, too.