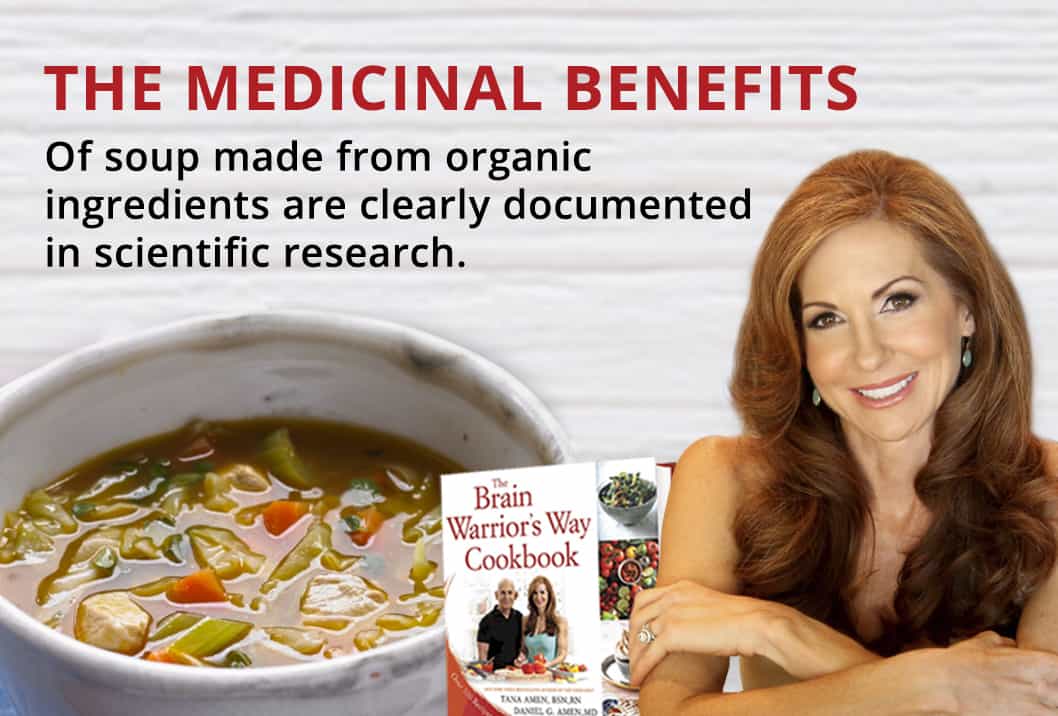 Join Our Brain Warrior Tribe!
FREE ... Instant Gift, Health Tips and Recipes!
Plus you'll get free support for your journey of healing through my weekly newsletter.
SOUP RECIPES FOR BRAIN WARRIORS!
There's a good reason Mom's old-fashioned chicken soup was considered medicine for the body and soul. Made with real bones from organic meat, Brain Warrior soup is full of nutrients, minerals and amino acids - a heart warming and healing dish the whole family enjoys.
Subscribe To My YouTube Channel
Fast Healthy Dinner Idea - Delicious Cream of Asparagus Soup!
Simple Chicken Soup : Anti-Inflammatory And Healing
Healing Chicken Soup - A Brain Warrior Recipe by Tana Amen BSN RN
Chicken Shawarma For Crockpot : Simple, Delicious, Healthy!
Healthy Turkey Chili...A Great Way To Hide Vegetables!