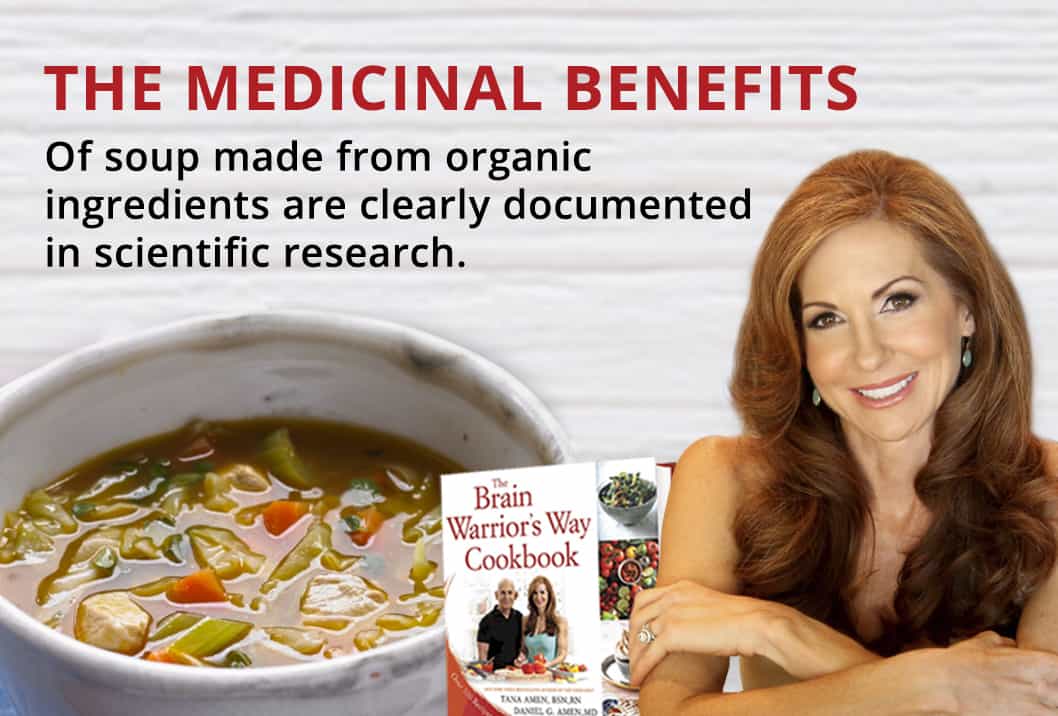 Join Our Brain Warrior Tribe!
Get access to Personal Blog Topics, Health Tips, Recipes, and Invitations to Exclusive Events!
Plus you'll receive a special gift!
SOUP RECIPES FOR BRAIN WARRIORS!
There's a good reason Mom's old-fashioned chicken soup was considered medicine for the body and soul. Made with real bones from organic meat, Brain Warrior soup is full of nutrients, minerals and amino acids - a heart warming and healing dish the whole family enjoys.
Subscribe To My YouTube Channel
Fast Healthy Dinner Idea - Delicious Cream of Asparagus Soup!
Simple Chicken Soup : Anti-Inflammatory And Healing
Healing Chicken Soup - A Brain Warrior Recipe by Tana Amen BSN RN
Chicken Shawarma For Crockpot : Simple, Delicious, Healthy!
Healthy Turkey Chili...A Great Way To Hide Vegetables!