I have to say, I am thrilled that the world seems to be slowly opening up again. There were definitely some days during the past year or so when I thought I would jump out of my skin. Although I love my home and being around my family, there is something to be said about living life on a bigger playing field than your backyard! The mental stimulation we get from doing novel things and traveling to new places is not only refreshing and uplifting, it's good for our brains too!
The mental stimulation we get from doing novel things and traveling to new places is not only refreshing and uplifting, it's good for our brains too!
Click To Tweet
One of the tricky things right now is traveling while COVID-19 is still a public health threat. Those of us who've been vaccinated have an extra level of protection when we get outside of our homes. I know there are many eligible people who have not gotten the vaccine, and that's your prerogative—I am not judging anyone. However, it's still super important to take measures to keep yourself and your loved ones safe and healthy as you venture further out now that some restrictions are being eased.
Post-Lockdown Adventures are on My Mind
Recently, my husband, Dr. Daniel Amen, and I took Chloe on a trip to visit colleges. Even though it wasn't by any means an exotic vacation, it was so much fun to explore places together that we had never been. Being out and about in other states felt so liberating! It made us think about all the great things we want to do this summer before she heads off for her freshman year.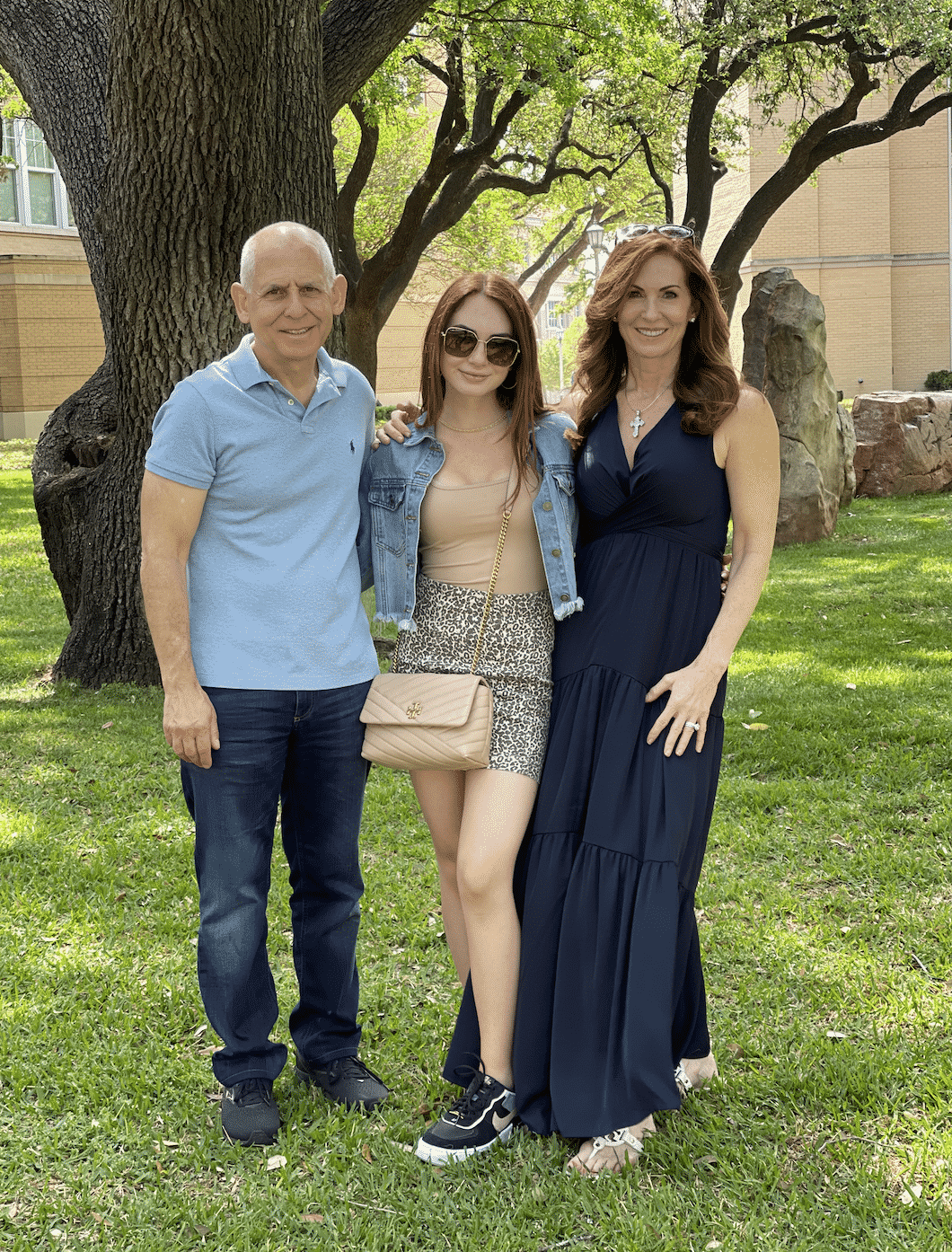 While traveling, it was important to us that we didn't let down our guard and take risks with our health. Having medical backgrounds, we understand how quickly germs can spread or how easy it can be to give into temptations and become more vulnerable to illness or depleted energy. Fortunately, my husband and I are on the same page with this.
5 Recommendations for Healthy Traveling During the Pandemic
As you get ready to take a vacation, especially while the pandemic is still going on, I encourage you to prepare in advance and take these steps to stay healthy so you can maximize your fun!
Whether you're in your community—or in another country—wash your hands regularly (or use hand sanitizer when necessary), follow the mask-wearing guidelines, and avoid touching your face. Germs can easily travel from your hands into your eyes, nose, and mouth.
Prior to your trip, do research about the restaurants in the vicinity that serve healthy options and keep a list of those along with planned mealtimes. This way, you won't end up starving, and at the last minute, go to a fast-food joint or a greasy diner and eat food that will make you feel bloated and lethargic—and ruin your mood. I also recommend you pack healthy foods to take with you, especially for snacking, such as nuts, coconut wraps, nut butters, and grainless granola.
Drink plenty of water. Being dehydrated can cause headaches and decrease your energy. One of the things I always have with me when I travel are packets of Brain Boost on The Go, which is a berry-flavored, sugar-free powder with just the right amount of brain-healthy ingredients to keep me focused and energized. I just add it to my water. It's by far a much better choice than sugary, caffeinated drinks!
Schedule time to exercise every day. Not only will this help you feel good, but you won't have to pay the price for losing some of your fitness by the time you get home. If your hotel doesn't have a gym, or it isn't open, you can still workout—just like we did at home during the height of the pandemic. I always travel with resistance bands, a jump rope, and a yoga mat, so if necessary, I can work out in my hotel room. Plus, doing squats, pushups, lunges, and crunches can help you break a sweat in a short amount of time.
Be sure to pack your daily supplements too! Since you take them to support your health, it doesn't make sense to abstain from them while traveling. My supplements are one of the first things I pack. And because I know a good night's rest is critical to my mood, stamina, and outlook each day, I make sure I bring enough capsules of Restful Sleep (from BrainMD) so I don't run out while I'm away.
Spring is often a time of new beginnings, and this year it feels particularly poignant and hopeful. We've all been through so much and are ready to heave a collective sigh of relief. Although we aren't quite yet there, being able to explore more of the world around us has become a possibility for most people. I hope whatever traveling you plan to do is loads of fun, but please, stay safe and healthy wherever you go!
To help boost your energy and promote more positive moods, try some of the supplements and other high-quality products at BrainMD. Want 21% off? Enter TANA21 at checkout. It's that easy!
If you're feeling especially anxious about venturing out into the world again, you might benefit from seeing one of the professionals at Amen Clinics. Call 844-818-0616 for more information.