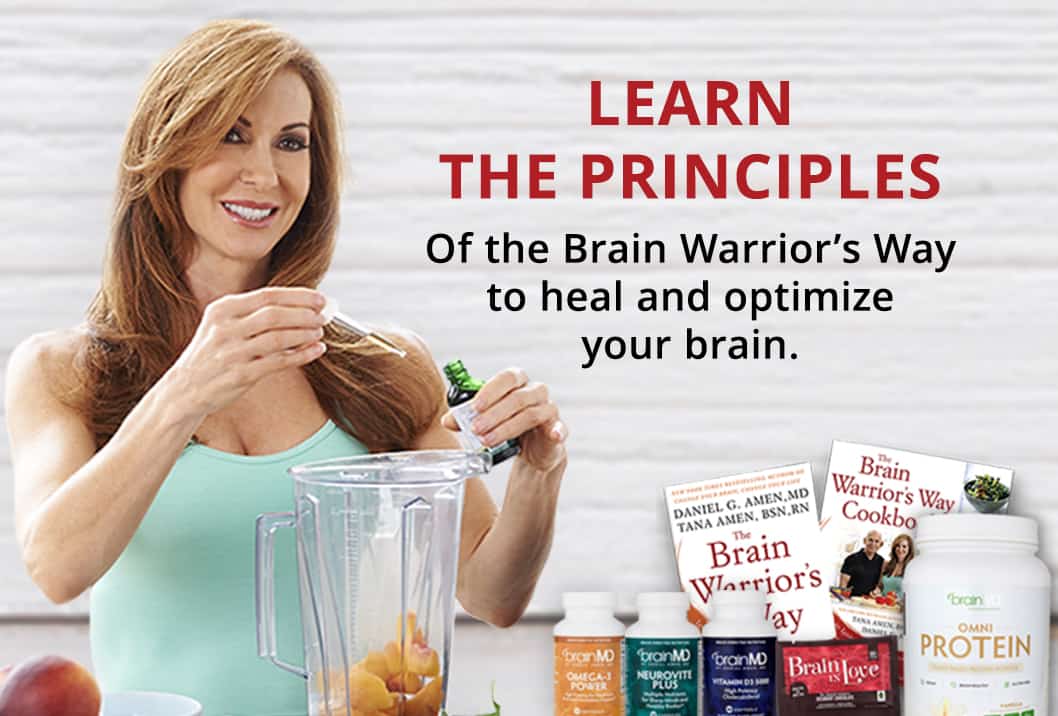 WHAT DO YOU NEED TO WIN THE FIGHT ?
Regaining your health starts with a plan and a strategy to win. The Brain Warrior's Way is scientifically designed to ignite your energy and focus, help attack illness and aging, and transform your pain into purpose. Thousands of Brain Warriors have found hope, and you can too.
Your Brain Warrior supplies are provided by the Amen Clinics' sister company BrainMD Health. Find out more about the BrainMD Health promise to you here.
-----------------------------
Statement About Supplement Quality
Ingredients are tested to verify their identity, purity and potency. All finished products are tested for ingredient verification, microbial contaminants including yeasts and molds, E. coli, salmonella, and others, and for heavy metals including mercury, lead, and more to ensure we fully comply with California's stringent Proposition 65. We use independent labs to further verify the manufacturer's quality test results. You can be confident that with each serving you take of any of our products, you're getting the nutrients promised on the label.
Join Our Brain Warrior Tribe!
Get access to Personal Blog Topics, Health Tips, Recipes, and Invitations to Exclusive Events!
Plus you'll receive a special gift!