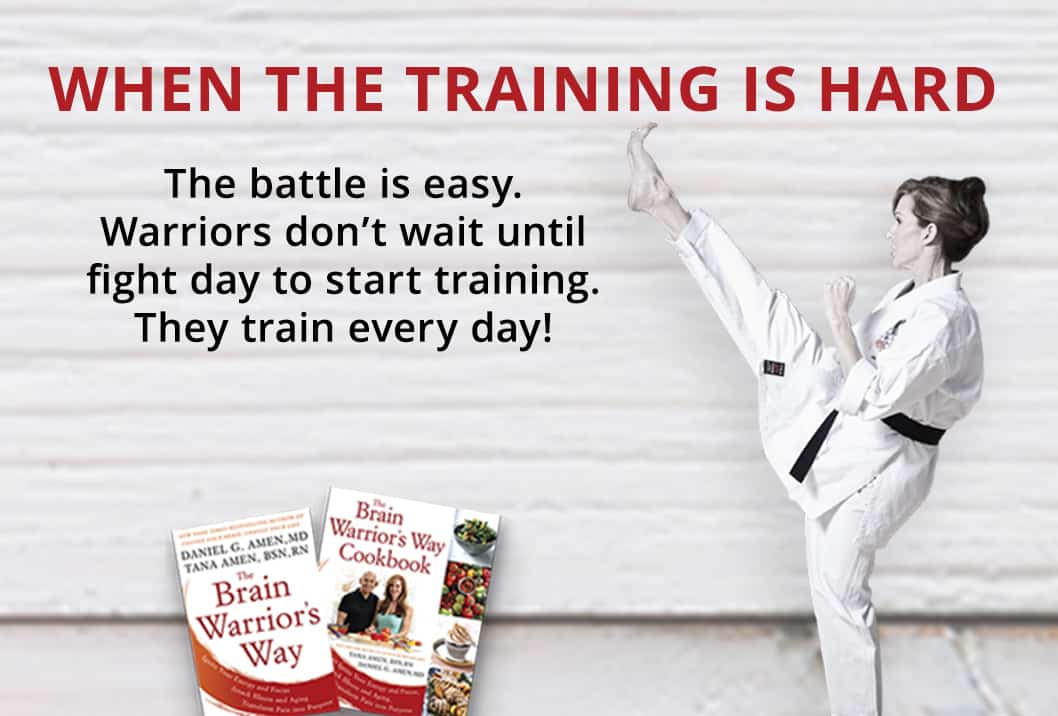 Join Our Brain Warrior Tribe!
FREE ... Instant Gift, Health Tips and Recipes!
Plus you'll get free support for your journey of healing through my weekly newsletter.
EXERCISE IS ESSENTIAL FOR ALL BRAIN WARRIORS
Start developing a healthy exercise routine to help lower your blood pressure, calm your brain, optimize your cholesterol and hormones, and so much more. Exercise at least twice each week to decrease your risk of dementia, obesity and aging all at once. It directly fights depression, anxiety, heart disease, diabetes and cancer. Done the correct way, exercise is one of the most powerful anti-aging tools. Move every day!
Subscribe To My YouTube Channel
Stretching 101: Boost Your Energy at Work by Tana Amen BSN RN
You're Never Too Old To Get Healthy
5 Coaching Tips From A Master - Kenpo Is So Much More Than A Sport!
Are You Trained To Survive?
One Way To Strengthen Your Core Muscles
Fighting The War Against Cancer
Simple Exercises To Improve Coordination, Balance & Strength At Any Age
Home Workout - Adjust To Your Fitness Level - No Fancy Equipment by Tana Amen BSN RN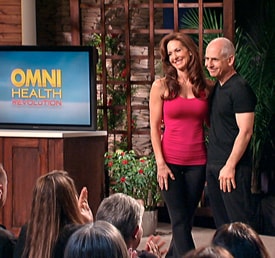 Airing on public television stations nationwide, Tana and Daniel G. Amen, MD invite viewers to join the "OMNI Health Revolution," based on Tana's New York Times best-selling book "THE OMNI DIET," which has been endorsed by Dr. Oz and other medical experts.
Click here for local listings to find the air date and time in your area. Plan now to watch this lively, informational and entertaining one-hour show that helps raise financial donations for public TV while offering a new program to take control of your physical and mental health. The show features a playful discussion between Tana, and her husband Dr. Amen, a world-renowned psychiatrist and brain health expert.
About the Show
People wrestling with their weight, diseases or other ailments may find healing through the new program by Tana Amen, B.S.N., R.N. who shares from personal experience how she discovered health through her concept now called THE OMNI DIET: The Revolutionary 70% Plant + 30% Protein Program to Lose Weight, Reverse Disease, Fight Inflammation, and Change Your Life Forever.
In this program, learn how to create a revolution in your health and the health of those you love, including:
Learn the exciting new science of nutragenomics and how to use food as medicine
Learn the 3 phases of The Omni Diet, including foods to choose and foods to lose
Learn how to mimic calorie restriction with 5 simple steps
Watch great stories that illustrate the power of The Omni Diet to reverse illness and get and stay healthy
Learn how to do The Omni Diet on a budget and when you travel
In the Question and Answer section you'll learn how to get children involved, how to get and stay motivated, and how to get others onboard the OMNI Health Revolution!
By the time she reached her mid-30s, Tana had faced a lifetime of chronic medical ailments, including severe digestive issues, recurrent infections and, most devastatingly, a battle with thyroid cancer.
But Tana restored her health following principles of THE OMNI DIET, which is the culmination of a decade-long quest to identify a diet to end all diets—one that could provide true health through an abundance of food and flavor, not deprivation. Based on her study of the relationship between food and her body, Tana crafted a plan that balances calorie-burning protein and illness-fighting, plant-based foods, which impacts weight loss, and holds the key to reversing chronic disease, healing the body and dramatically improving quality of life.
THE OMNI DIET charts an easy-to-follow, science-based "omnivore" plan that uses a new 70:30 plant-to-protein ratio which has captured endorsements from several medical experts.
"THE OMNI DIET cuts through the confusion about what to eat and gives America a roadmap to good food and health all at once. It may seem too good to be true, but following this approach will not only enhance and extend your life – it will reverse many chronic diseases."
—Mark Hyman, MD, #1 New York Times bestselling author
"The Omni Diet is a thoughtful practical approach to eating. Discover delicious, wholesome food that benefits your health for good."
– Mehmet Oz, MD, heart surgeon and host of The Dr. Oz Show
Broken down into three, two-week phases, the concepts and recipes Tana introduces in the OMNI Health Revolution are accessible and immediately effective, whether the goal is to lose weight, reduce risk of heart disease, fight diabetes or all of the above.
Now Tana, and her award-winning husband Daniel, invite the nation to join the "OMNI Health Revolution" and start a movement in your local community.
Read More