HEALTH BENEFITS:
Beets: Increase blood flow! Excellent for brain health!
Hemp Seeds:  Healthy fats, excellent for heart and joint health, beautiful hair, skin, and nails.  Helps balance hormones.
Cacao:  Contains compounds that release endorphins and boost serotonin levels to help create blissful loving feelings.
Cinnamon:  Improves memory and focus.  Helps regulate blood sugar.  An aphrodisiac in men!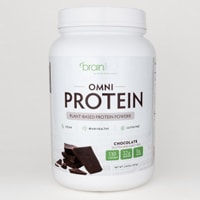 OMNI Protein Chocolate
Chocolate vegan protein that's sugar free, gluten free, and offers 22 grams of protein for only 130 calories! Get 21% OFF with code TANA21