Did you know that eggs are good-mood foods? They increase dopamine and acetylcholine. These neurotransmitters boost attention and memory. So when you start your day with eggs, it can put a little extra spring in your step. Personally, I love this meal because of the balance between protein and carbs.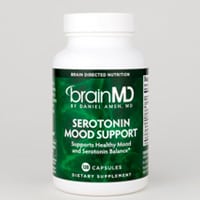 Serotonin Mood Support
Brighten your mood and fight back negative thoughts. A patented form of saffron along with other nutrients help promote calmness and a positive mood. Get 21% OFF with coupon code TANA21 at checkout.
Busting The Cholesterol Myth – Why It's Not ALL Bad with Dr Mark Houston ... Listen now on The Brain Warrior's Way Podcast.