NOTES:
This soup makes an excellent filling chilled and mixed with chopped dark leafy greens like kale and spinach inside of a wrap!
Lentils are an easy plant based protein add-in for a week of powerful foods.
This recipe can be enjoyed as a side dish, an afternoon snack or a full meal. It can also be made in a double-batch and enjoyed for up to 7 days after preparing.
Lentils provide 18 grams of protein per serving and are rich in minerals.
One 8oz mug of this soup will provide 16 grams of protein plus a daily dose of magnesium, iron and folate.
The healthy carbohydrate provided by lentils actually works to help your body burn fat while providing energy.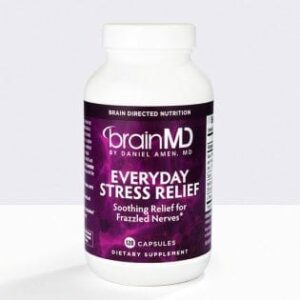 Everyday Stress Relief
Help handle those stressful days with calm and ease, while maintaining your focus and productivity. Get 21% OFF with code TANA21