This is a favorite with children and a great way to introduce them to greens and raw food. Start out using only avocado. As your children get used to drinking smoothies try adding a small amount of spinach. They will likely never notice.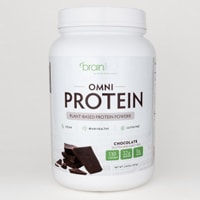 OMNI Protein Chocolate
Enjoy delicious, plant-based protein that supports mental focus, muscle energy, exercise and stress recovery. Get 21% OFF with coupon code TANA21 at checkout.