This recipe calls for the meat from one or two young Thai coconuts. Some people are intimidated by the idea of opening coconuts to get the meat (I used to be one of them). I assure you, it is easier than it sounds, and well worth the minimal effort! The fresh coconut water and delicious meat are amazing treats. The only thing you need is a meat cleaver or a 10-inch heavy kitchen knife to get started. Young Thai coconuts can be found at Asian markets or health food stores and come wrapped in plastic. You can use other types of coconut, but the meat is often not as soft. The meat from a young Thai coconut is usually similar to the consistency of tofu, very soft.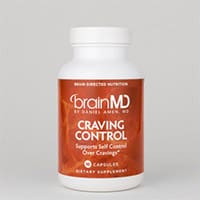 Craving Control
Anyone who has ever tried to make better choices knows all too well how cravings can sabotage the best intentions. Craving Control could well be your best friend!
Why Our Brains Aren't Programmed To Face Rejection With Chloe Amen ... Listen now on The Brain Warrior's Way Podcast.