Note:  When shopping for mayonnaise, choose sugarless, without unnecessary preservatives, and use the best, cold-pressed oils (NOT canola, safflower, soy, or vegetable oils).  Better yet, make your own by blending olive oil (or avocado oil, or macadamia nut oil), with a light vinegar and yolks from a couple of hard boiled eggs.  Or use fresh avocado and a little lemon juice. No egg required!
Variations:  Add any of your favorite chopped herbs like basil, parsley, and thyme. For brain boosting benefits add turmeric, coriander, fresh garlic, minced red bell peppers, and some shredded beets.  You could also add a bit of you favorite chopped leafy greens and some pumpkin seeds for healthy fats and more crunch!
Check out my selection of delicious and healthy recipes in The Brain Warrior's Way cookbook. Remember for Brain Warriors there is no deprivation, just an abundance of mouth-watering food that serves you.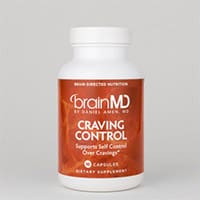 Craving Control
Get the help you need to conquer those nagging cravings and help boost your willpower to take control of your healthy habits.