In the Amen household, we typically "go green" when we eat burritos. That means we use romaine lettuce leaves as a wrap to increase veggie intake and cut calories. If you prefer tortilla style, use a coconut wrap (curry or plain) for extra nutritional value.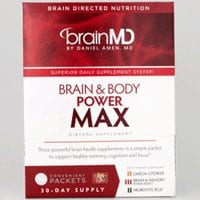 Brain & Body Power Max
A powerful, higher-dose daily regimen of 3 essential supplements for extra-strength brain, memory, and body health. Get 21% OFF with coupon code TANA21 at checkout.