This delicious, healthier version of traditional stuffing is a favorite in our house. It's so complete that we often eat it as a main course, topped with a bit of gravy and a big salad. Make this a vegan stuffing by increasing the amount of squash, apple, and nuts and eliminating the meat.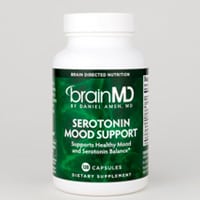 Serotonin Mood Support
Does your mind race with negative thoughts? Try our customer favorite Serotonin Mood Support, which contains a patented form of saffron along with other key nutrients that help to promote calmness, positive mood, serotonin balance, and even healthy weight management. Get 21% OFF with coupon code TANA21 at checkout.