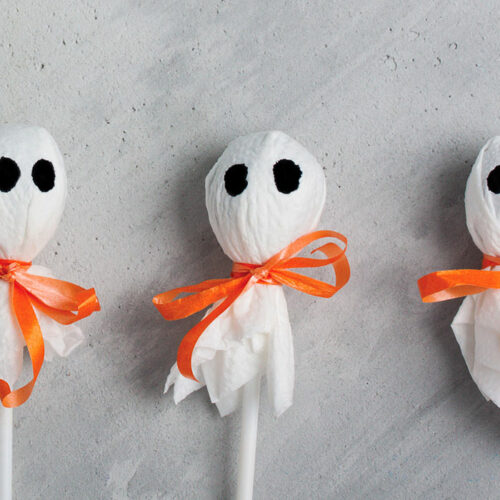 Nutrition Facts
Pumpkin Spice Cake Pops
Amount per Serving
% Daily Value*
* Percent Daily Values are based on a 2000 calorie diet.
Ingredients:
CAKE INGREDIENTS
3

eggs

1/2

cup

unsweetened coconut milk

3

tablespoons

honey

1/3

cup

pumpkin

1

tablespoon

vanilla extract

2 1/2

cups

almond flour

1

tablespoon

pumpkin pie spice

(cinnamon, ginger, cloves, nutmeg)

1/2

teaspoon

salt

1

tablespoon

baking powder

1/4

cup

coconut oil

(melted)
CAKE POPS INGREDIENTS
1/2

cup

almond milk cream cheese

1/2

teaspoon

pumpkin spice stevia

(or vanilla)

36

cake pop sticks

1

cup

cacao butter

1/2

cup

full fat unsweetened coconut milk

a few drops

natural orange food color

1/2

teaspoon

pumpkin spice stevia
Directions:
Cake Instructions:
Preheat your oven to 350F (Bake).

Line the bottom of a 9" round cake pan with parchment. (I generally trace the bottom of the cake pan onto the parchment and cut it to fit. This is a huge help for releasing the cake after it cools).

In a medium mixing bowl, combine the eggs, coconut milk, honey, pumpkin and vanilla. Whisk or stir to blend.

To the bowl add the almond flour, pumpkin pie spice mix, salt, and baking powder and blend.

Add the melted coconut oil and finish blending.

Pour the batter into the cake pan and bake about 35-40 minutes, until a toothpick inserted comes out clean.

Once completely cooled, remove from pan and remember to remove the parchment from the bottom.
Cake Pop Instructions:
In a medium bowl, break up a full Pumpkin Spice Cake into chunks and crumbs.

Blend almond milk cream cheese and about ½ tsp pumpkin spice stevia (or vanilla). Add more stevia as desired for sweetness.

Using your hands or a portion scoop, form the cake into round balls (about the size of a golf ball).

Poke a cake pop stick into each ball and refrigerate at least 20 minutes (or freeze). You want your cake pop cold to help the coating stick.

In a small sauce pan, melt cacao butter over very low heat briefly just until liquid. Be careful not to overheat as it will smoke and burn!

Pour the melted cacao butter into a bowl or glass for dipping. Add coconut milk, a few drops of natural orange food color (add more until you have a good orange color), and pumpkin spice stevia (maybe more to your liking). Whisk very well! You may need to whisk a couple of times throughout the dipping process.

Dip your cold cake pops while holding by the stick end. To keep the round shape, stick the pops into stiff floral foam and place in refrigerator. If your cake pops are cold, the coating should firm up quickly.
Notes:
Hint: I like to keep stiff floral foam for holding Cake Pops while they cool!
___________________________
Did you know that we have supplements for kids? Essential vitamins and minerals for your little ones to promote healthy growth, activity, learning, and behavior. Formulated by my husband, Daniel Amen, MD in the form of kid-friendly chewable tablets.
You can find those here.
Don't forget to use the code TANA21 for 21% off your first purchase from BrainMD (make sure you have an account and are signed in to use this offer).