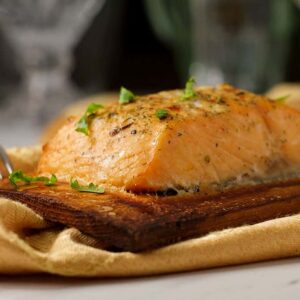 Nutrition Facts
Cedar Plank Salmon
Amount per Serving
% Daily Value*
* Percent Daily Values are based on a 2000 calorie diet.
Ingredients:
4

cedar grilling planks

8" x 5"

2

tablespoons

gluten-free Dijon mustard

1

tablespoon

pure maple syrup

1

teaspoon

fresh thyme

minced

2

garlic cloves

minced

1

teaspoon

fresh ginger

grated

1/2

teaspoon

pepper

1/2

teaspoon

sea salt

(optional)

4

6- to 8-ounce

wild salmon fillets with skin on
Directions:
Soak cedar planks in water for 2 hours if you are grilling, and 30 minutes if you are roasting in the oven. You may add sea salt to the purified water.

Rinse and dry the salmon. Set aside.

In a small bowl, combine Dijon mustard, maple syrup, thyme, garlic, ginger, pepper, and sea salt, if desired. Whisk until all ingredients are well blended.

Put marinade in shallow dish and place fillets with the pink flesh side down in the marinade. Do not cover skin with marinade. Let fillets sit in the marinade for 15 minutes at room temperature, or marinate them for up to a day in the refrigerator.

Preheat grill on high. Reduce heat to medium-low after 15 minutes.

Remove fillets from marinade. Do not pour marinade over fillets while grilling. Place salmon fillets on cedar planks, skin side down, and place planks on the grill. Cover the grill and cook for 12 to 15 minutes, or until surface fat begins to turn white.

Cooking time depends on size of fillets and preferred doneness. For roasting in the oven: Preheat oven to 325 degrees. Prepare the salmon as described above. Place cedar planks on roasting tray and roast for 12 to 15 minutes. Cooking time depends on size of fillets and preferred doneness.

Serve on cedar planks—place cedar planks directly on plates.
Notes:
This recipe requires marinating for at least 20 minutes, up to 2 hours. Cedar grilling planks can be found at Whole Foods and many other grocery stores. They can also be purchased online from Target, Lowe's, and many other great sources.
___________________________
Check out our products of Omega 3's here. Most people don't get an adequate amount of Omega 3's in their diet and that is devastating for your heart and overall health. My favorite is our Omega-3 power squeeze, I love putting it into my shakes every morning!
Don't forget to use the code TANA21 for 21% off your first purchase from BrainMD (make sure you have an account and are signed in to use this offer).
Omega-3 Squeeze Orange Value Bag
A natural source of Omega-3 fatty acids from pharmaceutical-grade fish oil. All impurities have been removed through a series of sophisticated processes, including molecular distillation, to provide a pure and concentrated source of Omega-3. Includes a proprietary emulsified form of Omega-3 fatty acids, EPA and DHA, protected and stabilized with vitamins C and E. Natural orange flavor. Naturally colored. Great for kids and anyone who doesn't like capsules!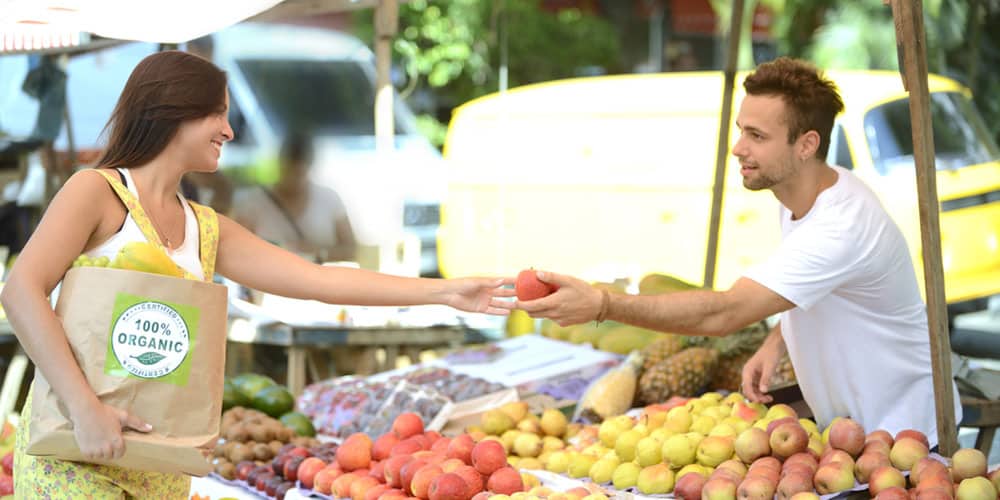 The Truth About Toxins: Are You Being Poisoned? ... Listen now on The Brain Warrior's Way Podcast.