Thanksgiving is one of my favorite holidays. I have so much to be thankful for. And I also love the fact that it's a chance to show the whole family that holidays don't have to mean overindulging in food that's going to make you feel bloated and give you brain fog.
For most families, turkey is the main attraction, which is a good start—as long as you don't smother it with gravy. But it's the side dishes that tend to turn this holiday meal into a health hazard.
People ruin good-for-you sweet potatoes with all that brown sugar and marshmallows. They bury fiber-filled green beans under canned cream soups and French-fried onion crisps. And they make white potatoes worse by adding sour cream, butter, processed bacon, and cheese to the mash.
It doesn't have to be this way. By simply swapping a few side dishes, you can shift your holiday meal into a hazard-free zone. Here are 5 of my favorite side dishes. I'm sure you'll find a few that will work for your Thanksgiving spread.
Ingredients
2 sweet potatoes peeled and diced
1/2 cup coconut milk
1/4 teaspoon nutmeg
1/2 teaspoon cinnamon
Instructions
1 teaspoon erythritol for sweeter taste (optional – not really necessary)
Boil sweet potatoes in a large pot of water until tender, 20 minutes or so.
Drain sweet potatoes and transfer to large bowl or food processor.
Blend sweet potatoes with coconut milk, nutmeg and cinnamon (add erythritol if desired).
Blend until potatoes are desired consistency. Serve warm.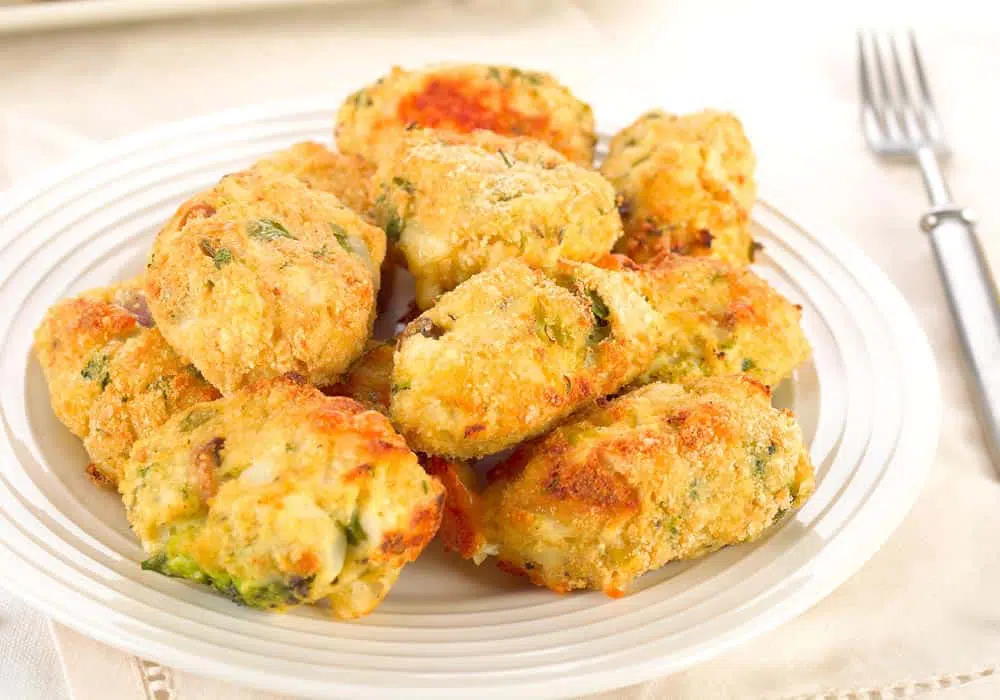 Cauliflower Tots (a favorite at the kids' table!)
Ingredients
2 tablespoons macadamia nut oil
1/2 cauliflower large head (about 2 cups shredded)
1/4 cup Braggs nutritional yeast
1/4 cup golden flax meal
1 large egg
1/2 teaspoon onion powder
Instructions
Heat oven to 375F Convection Bake (standard bake is fine, allow a few extra minutes of baking).
Line a lipped cookie sheet with parchment paper and the 2 Tbsp of macadamia nut oil to lightly coat the parchment.
Using a food processor and the shredding attachment, process the ½ head of cauliflower (you can use a standard cheese grater if you do not own a processor).
Squeeze some of the moisture out of the cauliflower by wrapping in a light kitchen towel (like a flour sack towel) or in a couple of paper towels. Wring tightly to extract as much moisture as possible.
In a medium mixing bowl, combine the cauliflower, nutritional yeast, golden flax meal, egg and onion powder. Stir together with your hands until mixed.
Using a tablespoon measure, scoop the mixture into your palm and form into the shape of a tater tot. Line up on the parchment lined, lightly greased cookie sheet.
Bake the tots for about 8 minutes then flip (I find they brown on one side at a time.) Bake another 5-10 minutes depending on your oven. You want a nice dark golden color and some crisp on the outside.
Enjoy with your favorite sugarless ketchup, ranch, or hot sauce.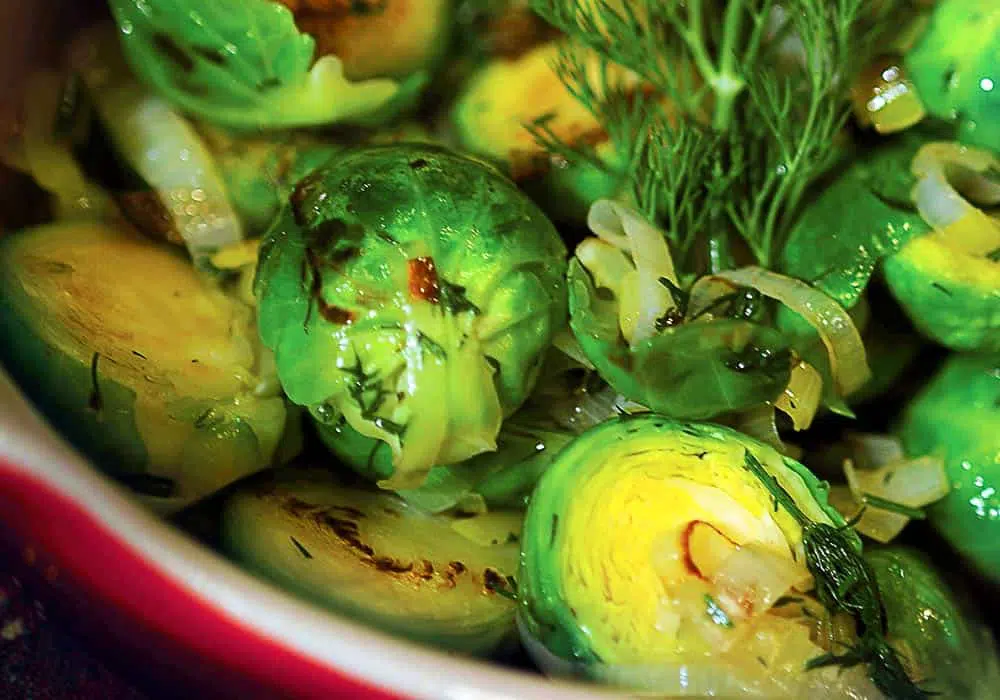 Super Recall Roasted Brussels Sprouts
Ingredients
2 tablespoons coconut oil
2 leeks cut in half lengthwise and then sliced, white parts only
1 1/2 pounds brussels sprouts halved
salt and pepper to taste
1 tablespoon fresh dill chopped, or 1 teaspoon dried (optional)
Instructions
In a large skillet heat the coconut oil over medium heat.
Add leeks and sauté for 1 minute.
Add Brussels sprouts and cook for 5-8 minutes, or until nicely roasted outside and tender inside, stirring occasionally.
Season with salt and pepper, as desired. Sprinkle with fresh dill if desired and serve.
This tasty veggie medley from The Brain Warrior's Way Cookbook adds a dash of color to traditional Thanksgiving meals, which are usually way too "beige" to be healthy.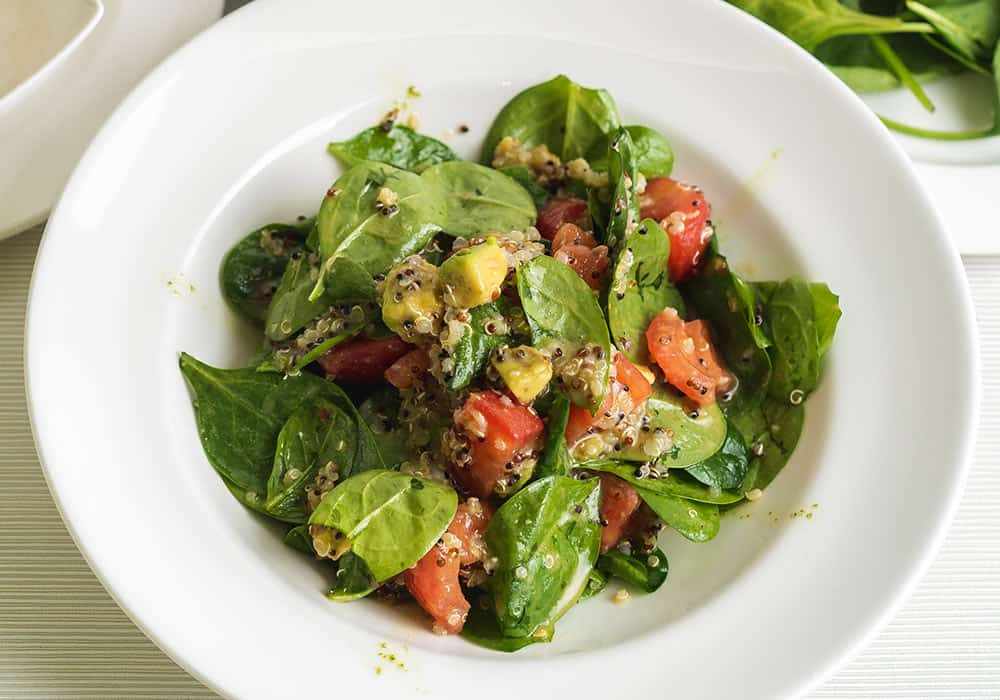 From The Omni Diet, this is a delicious and healthier version of this holiday favorite.
If you'd like to see a complete holiday meal that fits meets Warrior standards, check out my Brain Healthy Thanksgiving Menu. And if you'd like more side dish recipes, pick up a copy of The Brain Warrior's Way Cookbook and The Omni Diet.
And because I am so thankful to you for reading my blog, I'm giving you 21% off your BrainMD order. Just put in the promo code TANA21.