Baked Salmon with Roasted Leeks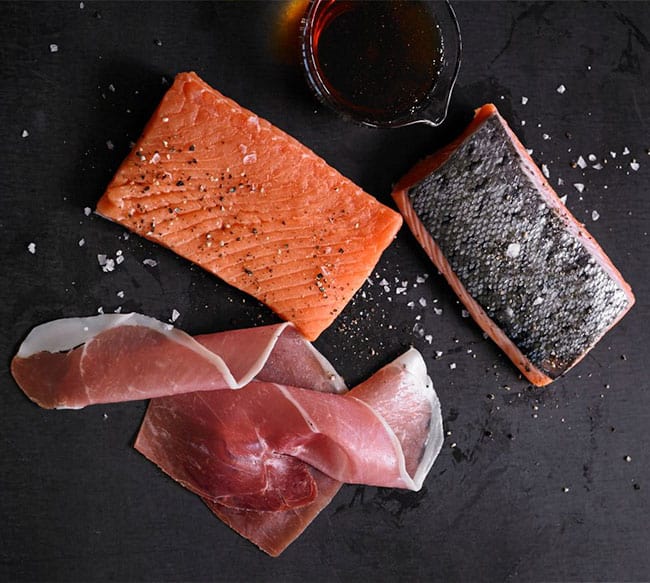 Per serving:
436


calories

23g


fat

0g


sugar

33g


protein

6g


fiber

35g


carbs

125mg


sodium

12g


saturated fat

80mg


cholesterol
Directions
Level: Medium
• Preheat oven to 400 degrees F. 
• In a medium skillet, heat oil over medium heat. Add leeks and sauté for 5 minutes, stirring occasionally. 
• Add parsley and coconut milk. Simmer until lightly thickened. 
• Season with salt and pepper as desired. Remove from heat. 
• Line baking dish with a strip of tin foil large enough to wrap fish in. Place single layer of the lemon slices in the middle of the foil. 
• Lightly season fish with salt and pepper as desired. 
• Place salmon on top of lemon slices. Top with roasted leeks. Fold foil around fish, sealing well. 
• Bake for 12-15 minutes. 
• Transfer to a plate, top with sauce, sprinkle with parsley, and serve warm.